NFT COLLECTION | BY GODSNOW
Extended collection from :
KARAFURU EGAO #2325, EGAO #605 and EGAO #3819
CHAIN = ETHEREUM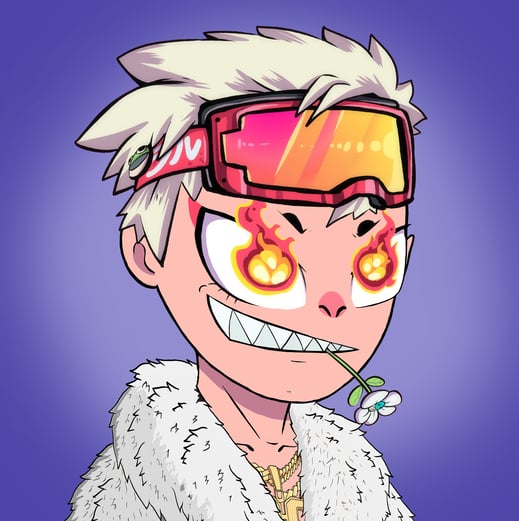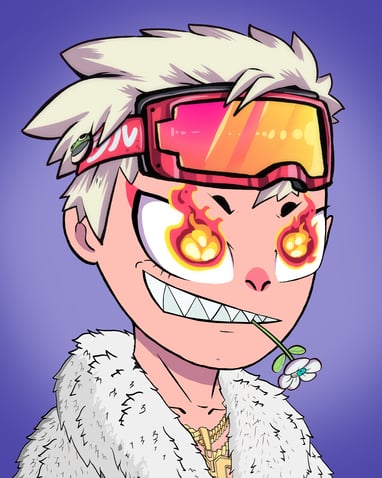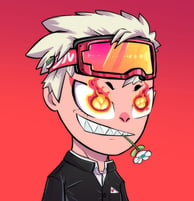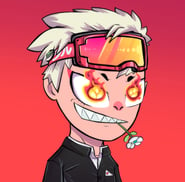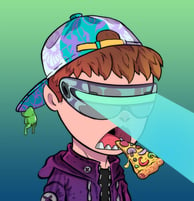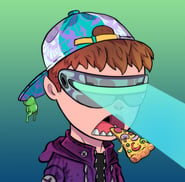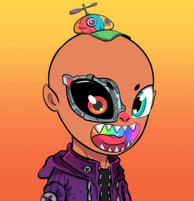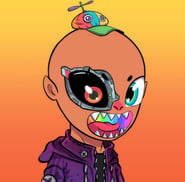 EGAOGODS is Extended IP for Karafuru Egao #2325 Egao #605 and Egao #3819 born in Indonesia — unique digital collectibles living on the Ethereum blockchain, generated from over 140 unique traits, inspired by Indonesian Culture and Indonesian Punks Collection. Your EGAOGODS, paired with a future airdrop, a VVIP Membership, will grant you access to members-only benefits, the first of which will be the TEMPLE. The Temple is a fully decentralized ecosystem (DAO) where each EGAOGODS will be able to vote on matters they care about. Each individual VVIP will then unlock interchangeable utilities only to its holders. Future perks can be unlocked through roadmap activation. This project is not affiliated with KARAFURU. Every purchased nft will get a raffle for Customized Pair Handdrawn Nike Air Jodan 1 Mid.


WITH INDONESIAN PUNKS COLLABORATION
including 52 NFTs reserved for Indonesian Punks Community Building, Events and more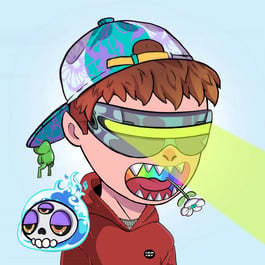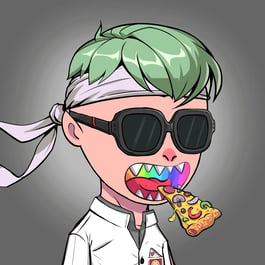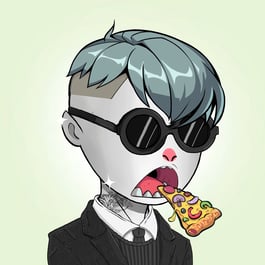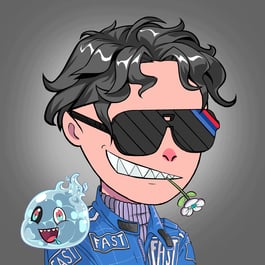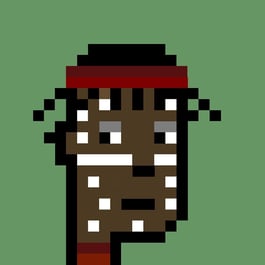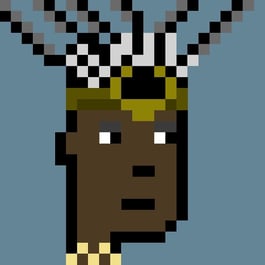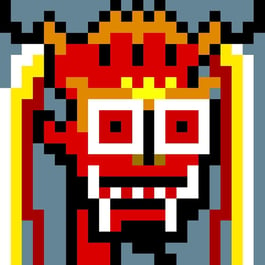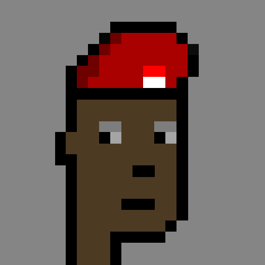 Some of lucky member will get CUSTOMIZED HANDRAWN PAINT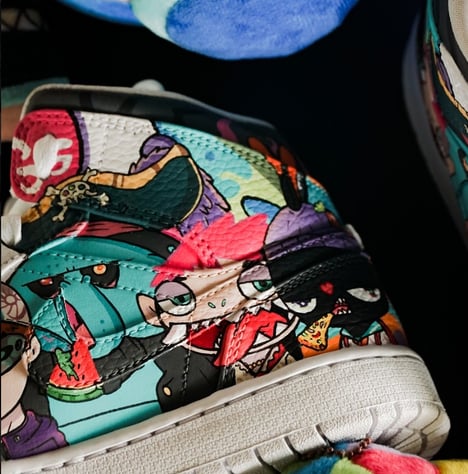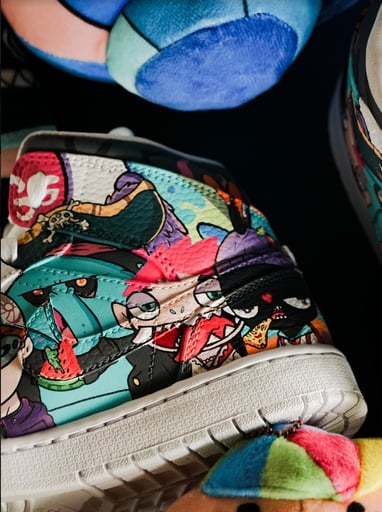 EXAMPLE NIKE AJ1 on Custom Paint by EGAOGODS TEAM for ME
*The one you will get will have your NFT on it.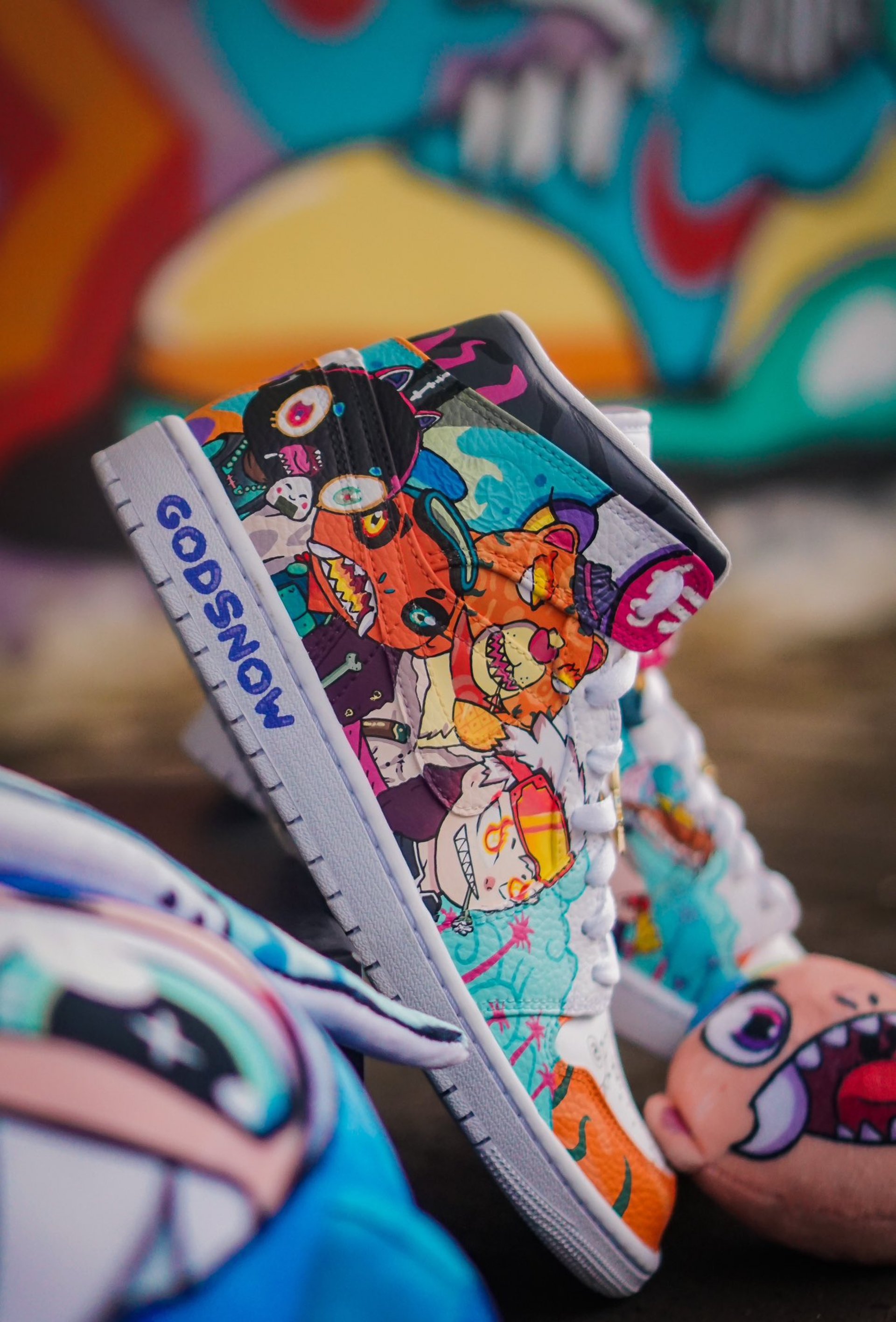 This is only the beginning, EGAOGODS will be our key to enter The Temple Ecosystem.
31 January 2023 = VIP Whitelist Mint - Free Mint 1 NFT / Wallet 11:00 UTC (Only 1.000 Spot for WL)
01 February 2023 = Public Mint - Free Mint 1 NFT / Wallet 11:00 UTC
Giveaway Legendary 1/1 To EGAOGODS members
A Raffle for Claiming Free Customized 1 pair NIKE Air Jordan 1 Mid, Hand drawn by EGAOGODS team.
A Raffle for Claiming Free 3 Pair NIKE Air Force 1, Hand drawn by EGAOGODS team.(for 3 people)
GodSnow is becoming a Web3 Fashion Brand on Indonesia.. And our first collection is clothes and shoes.. EGAOGODS will be the first product that deliver Web3 connection to Web2.. We'll selling out clothes and shoes on Indonesian online marketplace.. There will be a raffle to chosen NFT Design on EGAOGODS collection.. If your design is selected on our Web2 Products, you will get 50% of nett profit of product sales.. (Currently on Trademark Progress). Profit sharing will be transfered via Crypto.